Punishing market conditions have forced a wave of Australian start-ups to lay off staff, with a raft of high-profile companies making employees redundant to save cash and delay the need to raise fresh funding.
The layoffs span industries, with companies as diverse as clinical trials platform HealthMatch, ecommerce aggregator Una Brands, instant grocery delivery start-up Voly, online alcohol retailer Wine Collective and listed online bookseller Booktopia all cutting staff.
Investor concerns about runaway inflation and higher interest rates have smashed growth company valuations this year, with a sell-off in listed tech stocks bleeding into the market for unlisted start-up funding. Companies that do not generate profits have been hit particularly hard, prompting venture capital firms to advise their portfolio companies to reduce cash burn and speed up plans for profitability.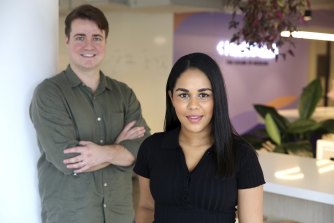 HealthMatch founder Manuri Gunawardena, whose company has become a darling of the health start-up scene, confirmed on Tuesday that it had been forced to make redundancies across its team, axing 18 roles.
"This has meant a roughly 50 per cent redundancy to our team. I'm heartbroken as we built an incredible culture and team and I'll be working with each of our team members to help them land on their feet," Gunawardena said.
The 18 job losses represent 50 per cent of the company's staff globally, but Gunawardena said the business had to make the tough decision so it "can see through a pretty bleak horizon in the markets over the next 12 to 24 months and come out the other side".
HealthMatch has received backing from high-profile investors including Malcolm and Lucy Turnbull and prominent venture capital firm Square Peg, and raised $18 million for its online clinical trials platform back in 2020. The company recently launched in the US, and will continue to operate overseas while it "works through its capital needs" with investors, Gunawardena said.
Eucalyptus, which runs a stable of youth-focused health brands including contraceptive pill delivery business Kin has faced claims of job shedding.
Widely followed industry social media page The Aussie Corporate put up a post claiming to be from a former employee saying the company was going through "huge structural changes".